Construction
Business
Real Estate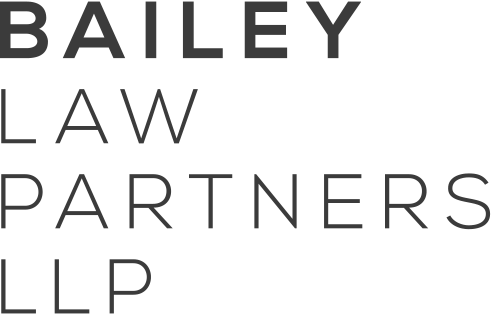 CONSTRUCTION
Bailey Law Partners represents construction contractors, subcontractors, material suppliers, design professionals, developers, owners and others involved in construction projects. Our representation on these projects ranges from general counseling to contract preparation and negotiation to the prosecution and defense of lawsuits and claims. Bailey Law Partners is experienced in handling a diverse array of issues, including those listed below:
BUSINESS
Bailey Law Partners advises and represents business owners in a wide range of business related matters.  Our fundamental goal is very simple: to help your business address and resolve its issues in the most timely and cost-effective manner.  Our firm is experienced in handling many issues, including partnership and LLC disputes, unfair competition and anti-trust matters, contract disputes and negotiation and more:
REAL ESTATE
Bailey Law Partners negotiates and litigates real estate disputes to protect and advance the property and business interests of its clients. In today's real estate market, a creative and well-informed approach is critical.  Serious and difficult disputes often arise between parties to a transaction and Bailey Law Partners can help those parties comfortably navigate these disputes.  Our firm handles many types of real estate matters, including:
Construction Services
Public works
Private works
Bidding
Contracting
Contract disputes
Delay and impact
Liens
Payment claims
Surety/Bond claims
Insurance coverage
Insurance claims
Indemnity
Professional liability
Business Services
Partnership and LLC disputes
Unfair competition and anti-trust
Contract disputes
Contract negotiation
Fraud
Professional liability
Insurance coverage
Real Estate Services
Breach of purchase and sale contracts
Breach of commercial leases
Breach of residential leases
Landlord-Tenant disputes
Unlawful Detainer
Trespass and Nuisance
Fraud and Nondisclosure
Broker liability
Insurance coverage
Land use disputes
Easements
Specific Performance
Environmental
Have a Question? Get In Touch.
If you are interested in working together, send us an inquiry and we will get back to you right away.